Recently, I hosted a 'Drinking Around the World' event in EPCOT with my friends ToruingPlans. It was an absolute blast that included stops in every country, a private event at La Cava del Tequila, and of course, Violet Sakes. However, one of my favorite things created for the event was the swag bags. These bags were dropped off at every attendee's resort and included some of my Disney Parks must-haves. Here's what was in them: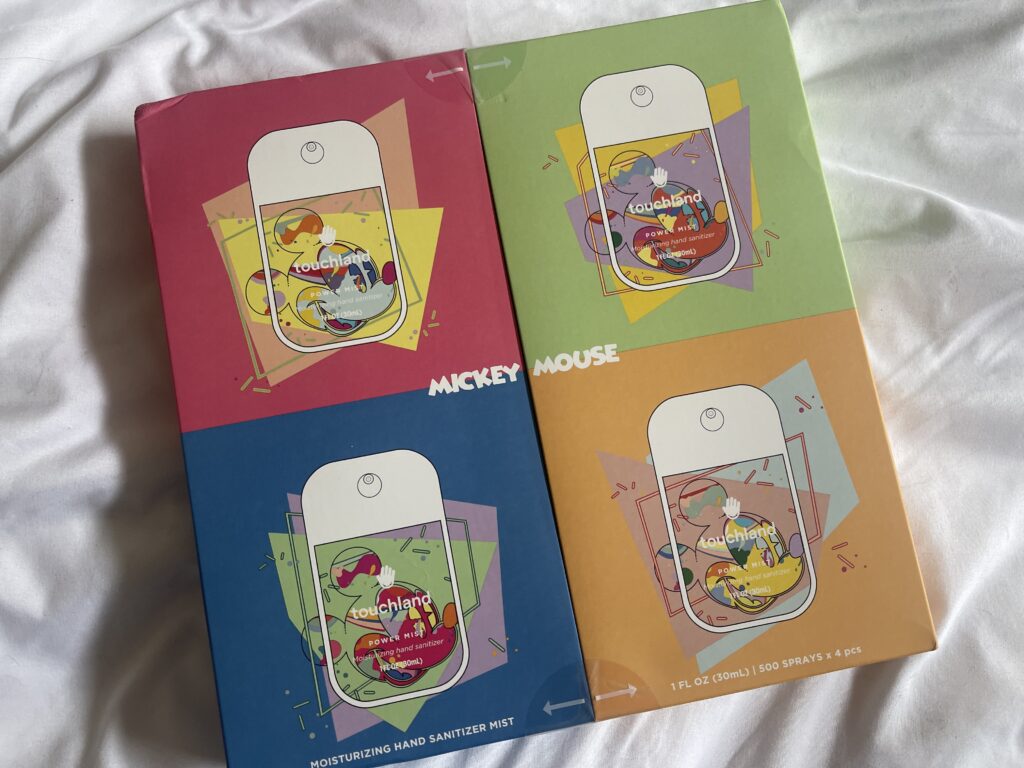 I have been obsessed with Touchland since the pandemic, I found them to be the easiest sanitizers to use in the parks as they are a spray and are a great shape. I was beyond excited when they came out with Disney-themed ones – these are just a must-have for me anytime I am traveling or at Disney World.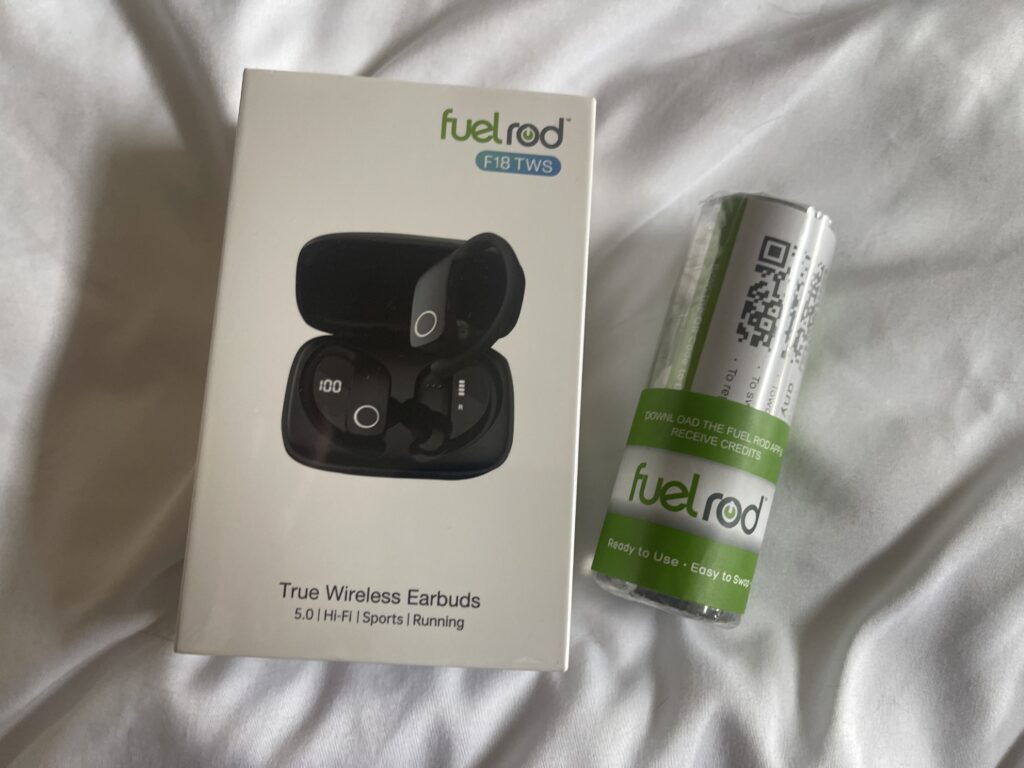 You will always catch me in Disney World with my FuelRods – they are the perfect way to keep your phone charged all day. They are external batteries that you swap out for FREE across the Disney World (and Disneyland) resort, this means your phone will never die and you will always be able to capture the moment in the parks!
They also sent over their new Earbuds, great for the bus on your way to the parks. They are easy to fit in your bag and the perfect way to listen to something like 'The Main St Dish.'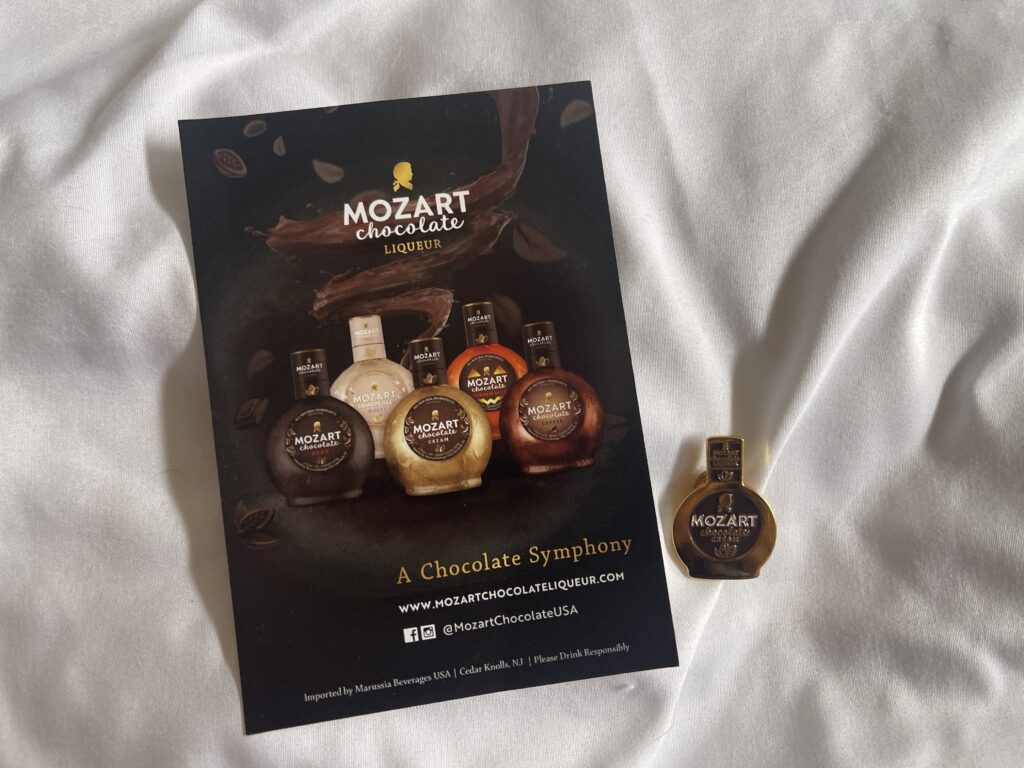 We all love a 'Mozart Moment,' thanks so much to the team at Mozart for sending over these pins for everyone attending – we thoroughly enjoyed our Mozart in the Germany Pavilion. And if you don't know what Mozart is, it is an amazing chocolate liqueur that they serve in the back of the Germany Pavilion at Weinkeller, order it and thank me later.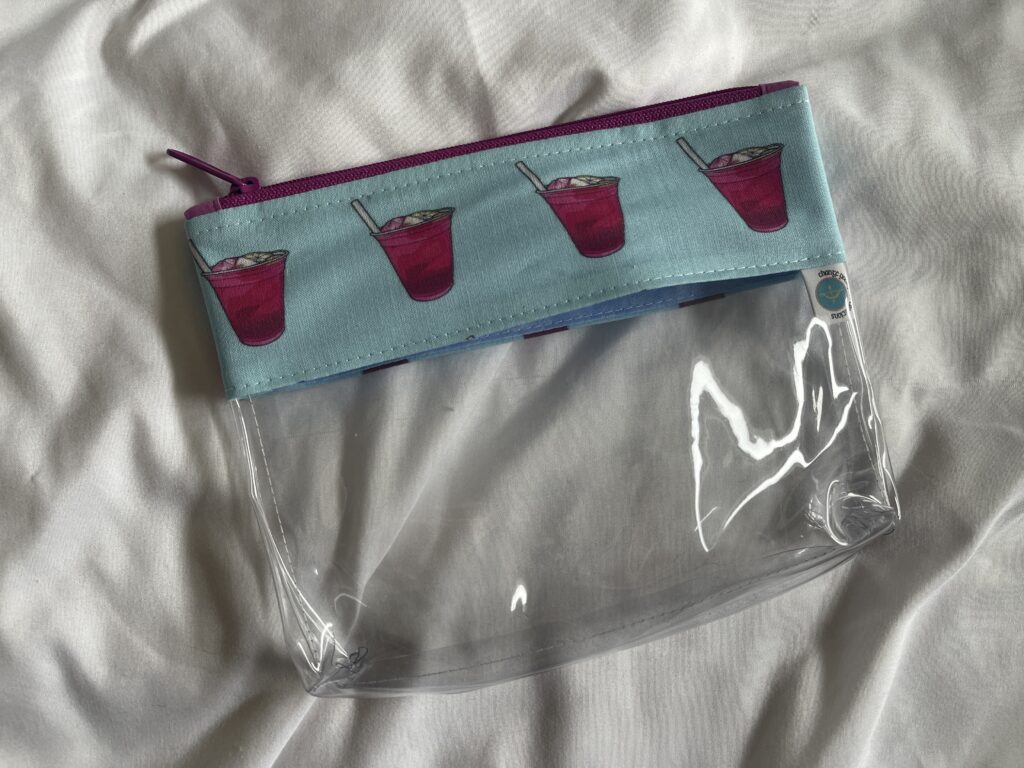 I have been OBSESSED with Kirbie Ever After for years and have become great friends with Kirbie the owner. We specially made a Violet Sake fabric that was only available for this event, and I just loved how they turned out. But seriously, I own so many of these bags, they make security sooo easy!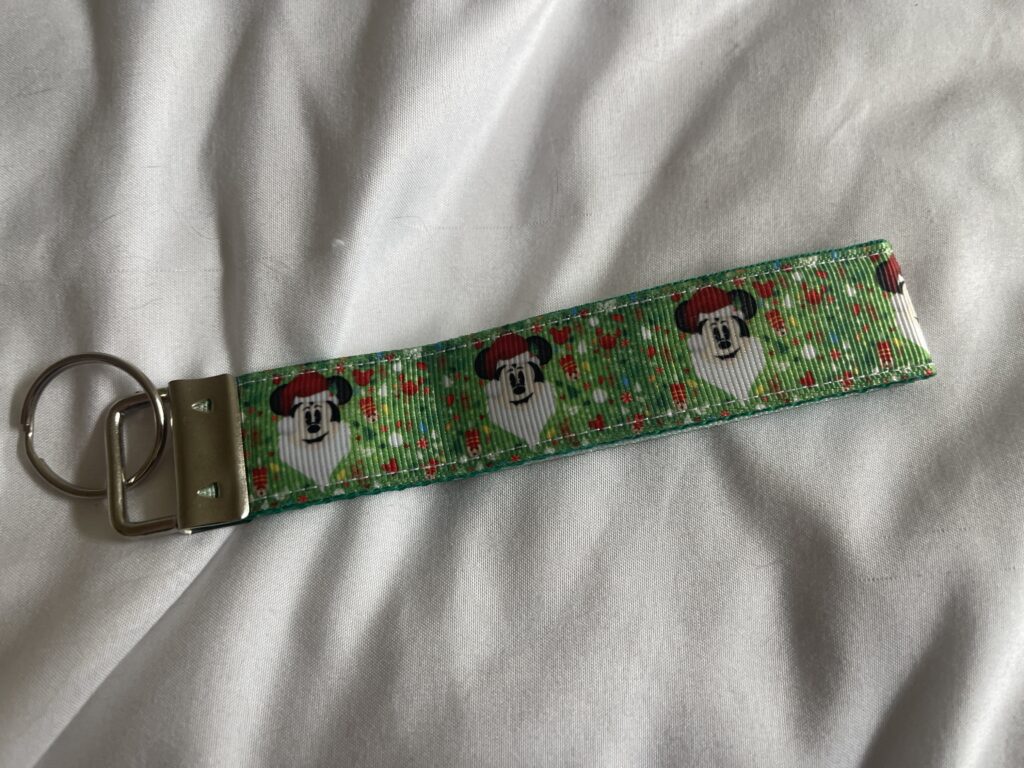 A little taste of the holidays with another woman-owned small business! I love a good key fob and I love the holiday prints from this shop.
Treat yourself! That is what I tell myself on my Disney vacations. Yes, Disney is tiring so there is nothing better than an in-room massage. Denise comes to your room, sets everything up, and gives you some nice pampering while at Disney. I have used her for over a year and I cannot recommend her more if you just want to treat yourself or take care of your body on vacation!
Yes, I hate waiting in line – so I love StandbySkipper. It works with Genie+ in order to book LightningLanes for you. I could even think of using Genie+ without it and I am simply obsessed.
They are reworking some things right now, but keep an eye on their Instagram for an update!
Bethany Vinton Drinking Around the World Tote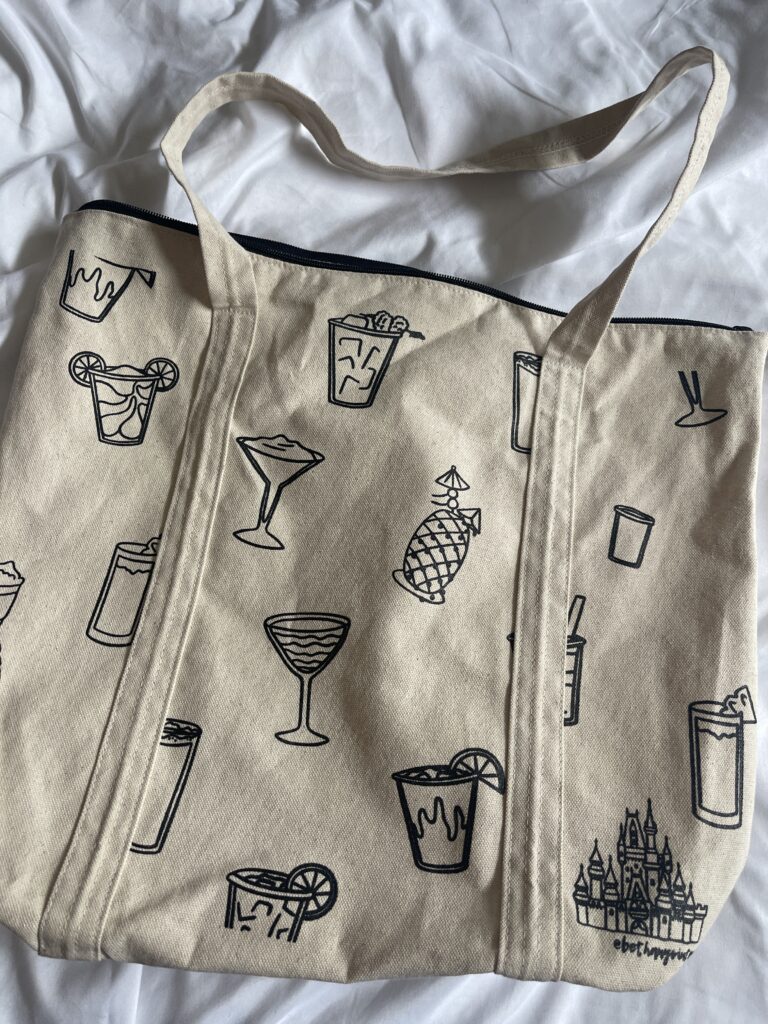 Of course, I needed my own tote bag! These are designed by me with some sketches of my favorite drinks around the World Showcase. They were only available to people that attended my event, but they are perfect to tote around anything!
A big thank you to the teams at Touchland, FuelRods, and Mozart for providing that swag for the event – we were so thankful to have you as a sponsor!
PS. If you are interested in winning your own swag bag – head over to my Instagram today for a giveaway!