And for my next trick, I will make the recipe for AbracadaBar's Pepper's Ghost appear! If you ever find yourself at the Boardwalk Resort in the afternoon, you need to head into AbracadaBar for a cocktail, this magical-themed bar is the perfect spot to grab a cocktail and take in the magical decor.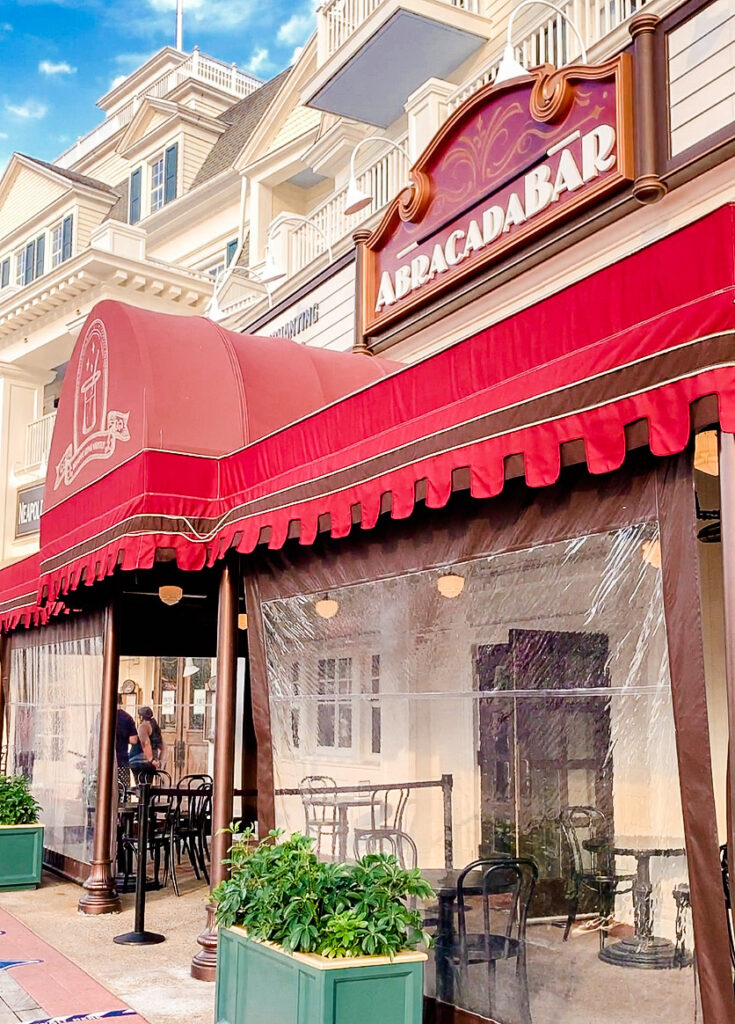 In my opinion, this is one of the better-themed bars in Disney, and they really carry the old Atlantic City vibe with a great touch of magic. There are nods all around to Harry Houdini and all types of magic, you can almost picture a magician hanging around here in the early 1900's with the dark jewel tones, and the gold patterned wallpaper.
But we are coming here for the drinks, so let's talk about them. There are quite a few on the menu with names relating to Atlantic City or magic, even a few cocktails that have a trick up their sleeve with a changing act. However, one of the best drinks on the menu is a simple cocktail with two basic ingredients, it's Pepper's Ghost.
What is the Pepper's Ghost? Great question, let's dive into the name before we dive into the drink. It is an illusion named after scientist John Henry Pepper who began popularizing this technique in the late 1980s. What does this have to do with Disney? You have seen it before on rides like the ballroom scene in the Haunted Mansion, it is what makes the ghosts appear and disappear, as well as a more advanced version in the initial lift tower on Tower of Terror.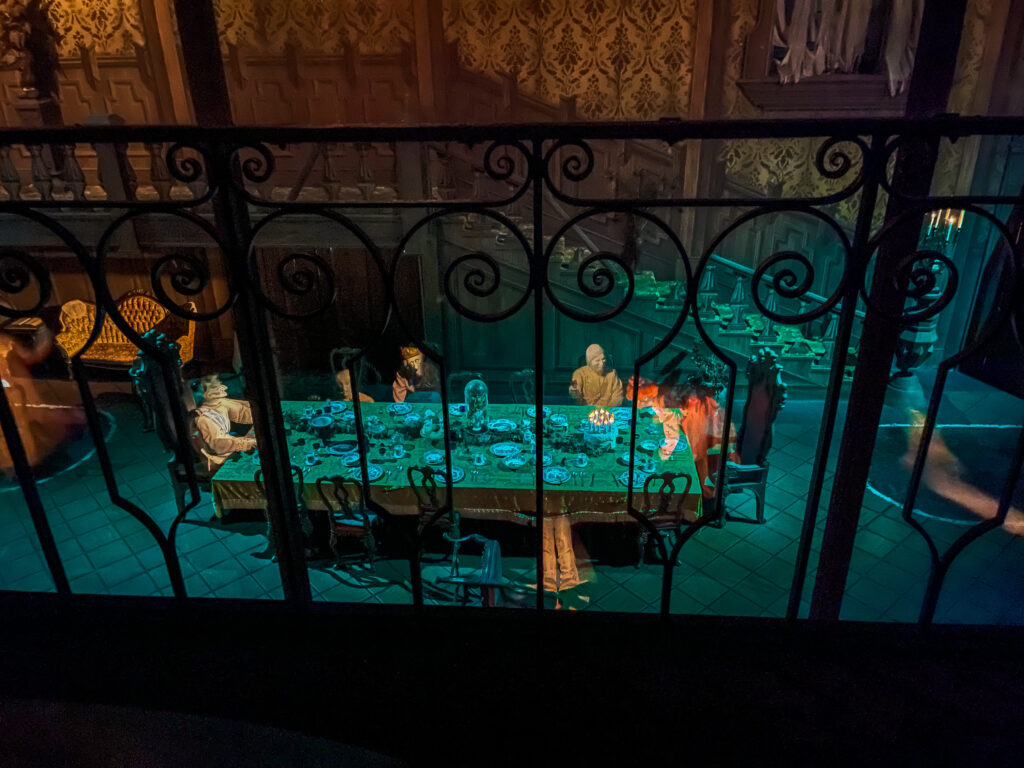 So, in honor of the Pepper's Ghost illusion, you can find the cocktail version on the menu here. It is a combination of habanero lime syrup and pineapple vodka, that is really it. I will say this drink is strong being that it only has 2 ingredients, and the syrup at times can really have a bit of a kick to it. But because I know you will ask, my mom has tried this and it got her "that's not bad" seal of approval.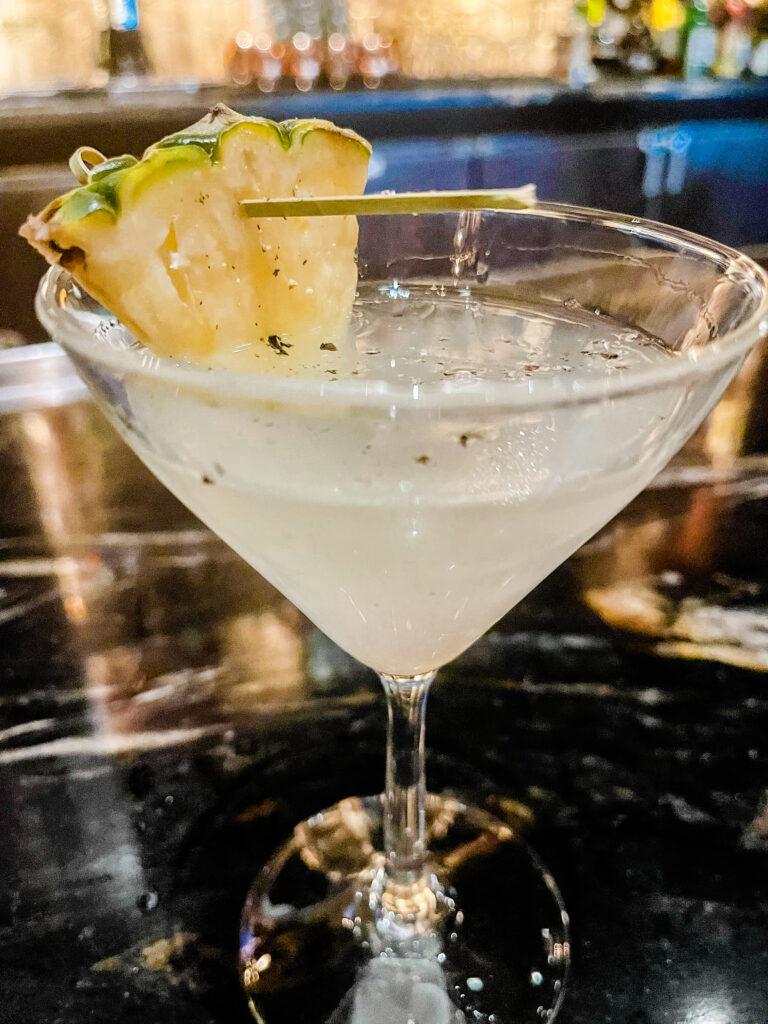 Let's talk about what you need to make this cocktail at home:
Habanero Lime Syrup Disney loves their Monin syrups, and this drink is no different as it once again is the start of the show. I will warn you now, this syrup does live up to the name and has a bit of a kick to it, so if that is not your thing, you can always add less. This is the exact one they use at AbracadaBar, so if you use it, you are guaranteed an exact copy.
Pineapple Vodka That's right, this drink has two ingredients, so it is strong. The pineapple vodka cuts the habanero lime syrup perfectly, and the combination of that little bit of pineapple and spice is just perfection. In Disney, they do use Ciroc Pineapple, but I have subbed it out for other pineapple vodkas and haven't been able to tell the difference.
Cracked Pepper What is a Pepper's Ghost without a little nod to its namesake? I personally like a course crack of pepper on top of this, and it just rounds out the flavor. But don't go crazy, just a little bit goes a long way.
Pineapple Wedge You can never go wrong with finishing this drink off with a slice of pineapple, it is a great little bit too but the heat if it gets too bad.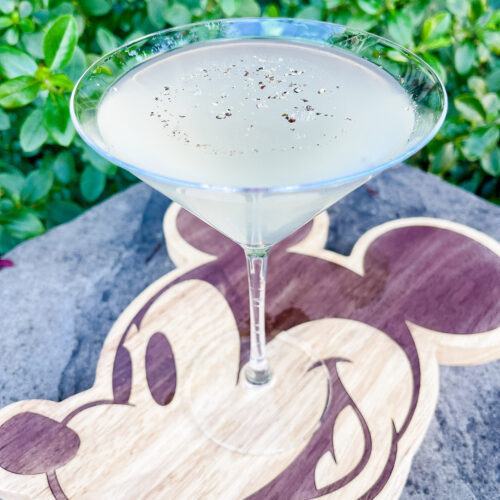 AbracadaBar's Pepper's Ghost Recipe
As described on the AbracadaBar menu as, "Ciroc Pineapple Vodka, Habanero Lime."
Ingredients
3

oz

Pineapple Vodka

1.5

oz

Monin Habanero Lime

black pepper

pineapple wedge
Instructions
Combine pineapple vodka and habanero lime syrup in a shaker with ice, and give it a good shake.

Strain into a martini glass.

Top with a fresh crack of black pepper, and a wedge of pineapple.
I will be back every week with a new Disney World drink recipe. Be sure to let me know what drinks you want to see, and follow along on my Instagram stories so you can drink along with me! (I'll let you in on what ingredients you need to get at the beginning of the week so we can enjoy happy hour every Friday!)
Be sure to check out previous drink recipes you might like:

The links on this page may contain affiliate links and I receive a small commission if you chose to purchase from my link, at no cost to you.